This weekend, the sisters of Lambda got together for a sleepover and retreat in our home; Revelli Hall. It was a great opportunity for sisters to bond and enjoy spending time with each other! The evening started off with some presentations from our Membership Education Committee. We got a lovely presentation on leadership and how to be an effective leader from one of our Ex-MECs, Renae. Matthew delivered a brief history of Tau Beta Sigma, including an exciting skit about Wava and her adventures and our Vice President of Education gave a presentation on the 8 and 5.
 
Then Sisterhood Committee initiated an activity to help us to bond with each other. One of the activities involved anonymously responding to prompts letting sisters know what they thought about each other. We stood in a circle and turned around with our eyes closed. 3 sisters were selected to choose sisters who they associated with a prompt (for example, "This is a sister I can trust"), and they tapped the shoulder of those sisters. This was low-pressure way to know that my sisters were thinking of me in a positive way.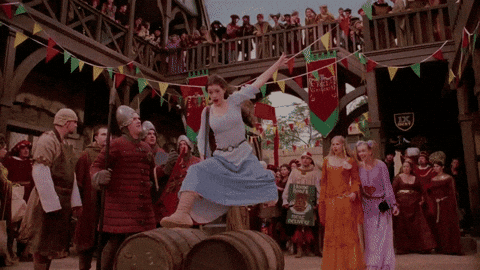 Afterwards, to lighten the mood a bit, we played in the laser maze that members of our sisterhood committee had set up (the top time was just over 7 seconds), and we wrapped up the night with pizza, popcorn and ice-cream while we watched Ella Enchanted. Some sisters also decorated shirts with Tau Beta Sigma letters. The night was a great way to bond with other sisters and the morning after wrapped up beautifully when many sisters joined one of our service teams for their Team Tree service project. I had a great time learning more about my sisters and deepening our bond. It was a great opportunity to take a break from the stresses of school and to learn more about our organization. And the sleepover was a great way to remember why I joined Tau Beta Sigma to begin with; so I could spend time with amazing people who
love band as much as I do.
Please reload